Beverly Henry Wheeler, regional director of admission for Hendrix College, is one of four college admission professionals named to the 2021-2024 class of the board of directors for Colleges That Change Lives (CTCL), a nonprofit organization that is a leading advocate on the subject of higher education access and college choice. Wheeler will begin her term on the Board in September, immediately following the CTCL Members' Meeting at the National Association for College Admission Counseling conference.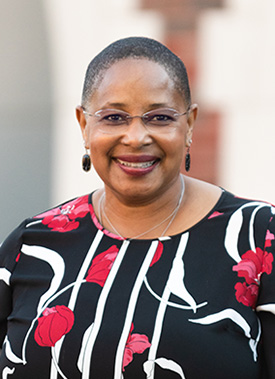 A native of Palestine, Texas, Wheeler holds a Bachelor of Arts degree in Social Work from the University of Texas at Austin, and a Master of Arts in Developmental and Adult Education from Texas State University. She has worked in college recruiting for 35 years, beginning her work covering the state of Texas for Hendrix in 2016. She has served as president of both the Texas Association for College Admission Counseling (TACAC) and the National Association for College Admission Counseling organization (NACAC). She received the TACAC Founder's Award in 2016, and in 2018 received the TACAC Honorary Lifetime Member Award in recognition of her devotion to students and exemplary contributions to the admissions profession. Her expertise includes an extensive knowledge of enrollment management, relationship building and professional ethics, and she has traveled across the country speaking on various topics related to the college admission process.
"Beverly's impressive work over the years makes her an excellent choice for helping CTCL advance its mission," said Ryan Cassell, vice president of enrollment and dean of admission at Hendrix. "We are proud to have her on the Hendrix team, and we're grateful that she will continue to share her expertise with us and with CTCL in the coming years. Her willingness to serve in this way makes the College's affiliation with CTCL even stronger."
Hendrix has been associated with the Colleges That Change Lives organization since its inception in 1998, after being named one of the 40 "Colleges that Change Lives" in the 1996 Loren Pope book by that name.