Hendrix College has named Ryan Cassell to be its new Vice President of Enrollment and Dean of Admission, effective June 1.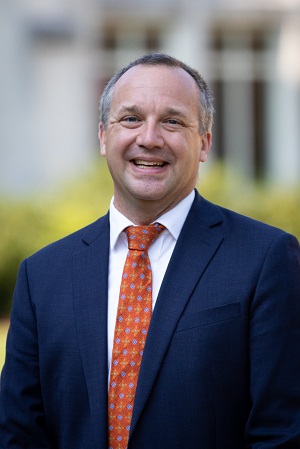 Cassell comes to Hendrix from The University of the South in Sewanee, Tennessee, where he has worked since 2009 and currently serves as Associate Dean of Admission. Prior to his promotion to Associate Dean, he served as Director of Admission.
His responsibilities range from developing Sewanee's long‐term, strategic enrollment initiatives to overseeing day-to-day enrollment operations, including supervising and training staff members. During Cassell's tenure, the number of applications increased from 2,800 to more than 4,900.
"We are thrilled to have Ryan join the Hendrix community," said Hendrix President Ellis Arnold. "With the breadth and depth of his experience and knowledge of the current higher education landscape, I am confident he will lead our enrollment program into a new era."
Prior to his tenure at Sewanee, Cassell was a faculty member and Assistant Director of College Advising at Brebeuf Jesuit Preparatory School in Indianapolis, where he advised students throughout the college search and selection process, taught anatomy and zoology, and developed the school's Advanced Placement Environmental Science curriculum.
"I am excited for the opportunity to lead the enrollment program at Hendrix and to introduce prospective students and families to this incredible institution," Cassell said, adding that he and his family "felt an instant connection to campus and to Conway."
"When we visited, we saw firsthand the strong sense of community that is a hallmark of Hendrix," he said. "We can't wait to build new relationships and contribute positively to Hendrix and its future."
An alumnus of Ball State University in Muncie, Indiana, Cassell earned a Bachelor of Science degree, majoring in general biology, and a Master of Arts degree, majoring in student affairs administration in higher education. He also earned a Master of Arts in teaching from the University of Indianapolis. He currently serves as president of the Southern Association of College Admission Counseling (SACAC). Cassell and his wife, Erin, have four children.