The Hendrix College Board of Trustees recently welcomed three new members – Walter Owen Pryor'87 of Chicago, Ill.; Larry T. Wilson of Jacksonville, Ark.; and Rev. Deidre Roberts of Conway, Ark. The new members will serve six-year terms.
"We are very excited that these three outstanding leaders will join the Board of Trustees," said Hendrix College President J. Timothy Cloyd. "Their wisdom and professional experience will be a tremendous asset as we develop a new set of goals and strategic objectives for Hendrix. Each new member brings a unique passion and perspective to serving the College, and we are grateful to be the beneficiary of their leadership."
Walter PryorWalter PryorPryor is the vice president for government affairs at Career Education Corporation. After graduating cum laude from Hendrix with a degree in political science, Pryor earned his law degree from Georgetown University Law Center in 1990. He is married to Juliette Williams Pryor. The couple has two children, Jordan Adjua Pryor, and Wade Osei Pryor. Pryor is a member of Trinity United Church of Christ and the D.C. Bar Association and serves on the board of directors of the Washington Children's Foundation and the board of trustees for the National Collegiate Preparatory Public Charter School in Washington, D.C.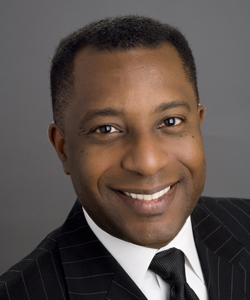 In 2008, Pryor received the Hendrix Odyssey Medal for Professional & Leadership Development, awarded to alumni whose personal and professional lives exemplify the values of engaged liberal arts and sciences education. Pryor has also received the Attorney General's Award for Excellence in Management from the U.S. Department of Justice in 1998, the Outstanding Performance Award, Tax Division, from the U.S. Department of Justice in 1997, and the Outstanding Alumni Award from the Hendrix College Students for Black Culture in 1997.
Larry WilsonLarry WilsonWilson is the chairman, president and chief executive officer of First Arkansas Bank & Trust. He has served the Association of Military Banks of America and the American Bankers Association. Wilson served as an alderman for the City of Jacksonville among numerous other civic activities, including the Little Rock Air Force Base Community Council, Jacksonville Rotary Club, Jacksonville Chamber of Commerce, Greater Little Rock Chamber of Commerce, Arkansas Business Hall of Fame; Arkansas Sports Hall of Fame Golf Tournament, Arkansas Council on Economic Education, and Jacksonville Water Commission. He is a member of First United Methodist Church in Jacksonville.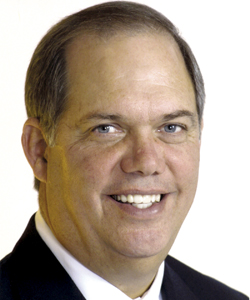 Wilson is an alumnus of the University of Arkansas, the Arkansas Banking School, and the School of Banking of the South at Louisiana State University. He is married to Wendy Wilson and the father of Patrick D. Wilson '96, Mark T. Wilson '98, and Alexis Jenkins.
Rev_ Dede RobertsRev. Dede RobertsRev. Roberts is the superintendent of the Central District of the Arkansas Conference. Roberts is an alumna of the University of Indianapolis and the Duke University Divinity School. She and her husband Rev. Michael Roberts have three children: Avery, Michala, and William Roberts.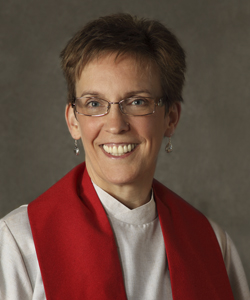 At its May meeting, the Hendrix College Board of Trustees said farewell to five members who have completed their terms of service: Dr. W. Kurt Boggan, Frank Cox '76, Bishop Charles N. Crutchfield, Kent Ritchey '65, and Dr. Mitzi A. Washington '77.
On recommendation of the faculty, Dr. Jay Barth '87 was elected to a three-year term as the Hendrix faculty representative to the Board of Trustees. Barth is the M.E. and Ima Graves Peace Distinguished Professor of Politics, chair of the Department of Politics and International Relations and Director of Civic Engagement Projects at Hendrix.
Founded in 1876, Hendrix College is a national leader in engaged liberal arts and sciences education. Hendrix was named the country's #1 "Up and Coming" liberal arts college for the third consecutive year by U.S. News and World Report. Hendrix is featured in the 2011 edition of the Princeton Review as one of the country's best 376 colleges and is listed in the 2012 edition of the Fiske Guide to Colleges as one of 25 "Best Buy" private colleges included. Hendrix has been affiliated with the United Methodist Church since 1884. For more information, visit www.hendrix.edu.