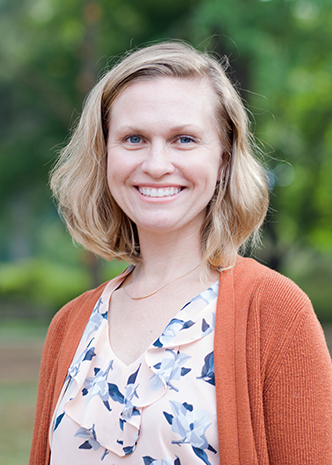 Hendrix College psychology professor Dr. Lindsay Kennedy has been named the College's inaugural Director of Well-Being.
A native of Delaware, Kennedy is an alumna of the University of North Carolina at Chapel Hill. She joined the Hendrix faculty in 2011. Her teaching and research interests include health psychology and psychological well-being.
Kennedy developed the Hendrix Well-Being Initiative, a campus-wide effort to promote mental health and resilience at Hendrix, with the support of the Nancy and Craig Wood Odyssey Professorship and with lots of input from the Hendrix student body.
She designed the initiative to educate the campus community about what well-being is and why it is important, and to give community members the skills they need to maintain and enhance their own well-being.
"Nationally, stress and mental illness are on the rise in college students. We can't ignore those trends. We need to do something about them," said Kennedy, who is pleased that Hendrix has supported a proactive approach to well-being. "Having the skills in place and knowing what resources you have available to help you manage life's stressors will not only help you enjoy your personal life, but also help you succeed professionally."
Hendrix is an ideal environment to emphasize well-being, Kennedy said.
"I think what sets our well-being efforts apart from other schools is how authentic it is to who we are as a community," she said. "So much of what we already do at Hendrix — from encouraging a love of learning to Career Term to having a physical activity requirement for graduation — is in the service of well-being. And our motto, 'Unto the Whole Person,' really highlights how much well-being is woven into the fabric of our institution already."
"Our holistic approach sets us apart, too," said Kennedy. "We are working to incorporate well-being into the curriculum, into our training of campus leaders, and into campus life in general."
Learn more at www.hendrix.edu/well-being. Listen to Dr. Kennedy and her students discuss the Hendrix Well-Being Initiative and its origins in this podcast episode.
"I am thrilled that Dr. Kennedy has agreed to serve in this important role for our community," said Hendrix College President Bill Tsutsui. "Her enthusiasm for embedding well-being into the fabric of life at Hendrix is incredible, and her program will be a model for well-being programs on campuses across the country."